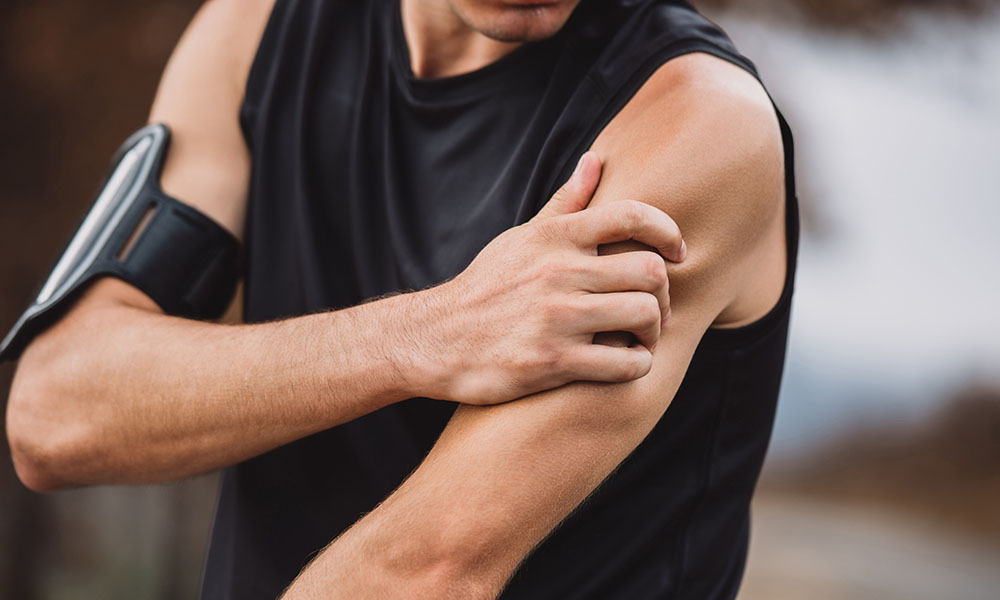 All of us have gone through muscle pain, whether after lifting some heavy objects or stressing our arms during long office hours. It is something we want to get away with as soon as possible. A quick muscle pain treatment is needed without hampering our daily life activities. Muscle pain can be difficult to deal with, especially in a high-paced lifestyle. Whether you are a gym-goer or a sports enthusiast, you know heavy exercises can lead to muscle cramps, which you do not want at all. After all, your love for fitness should not make you feel bad!
Pain treatment with only four buttons
Every day we read about the need for an active lifestyle. However, we rarely remember to go for a walk or take regular breaks from busy working schedules. Continuing such a regime may lead to severe muscle aches. Muscle pain when left untreated hinders daily life activities and we end up spending a lot of time on doctor consultations. Instead of getting into ugly situations, we also seek quick relief. What strikes our minds first, then, is a painkiller, which doctors generally prescribe. Be it runners, cyclists, working professionals or aged people, taking one pain-relieving tablet by the end of the day still remains the go-to solution
. Why go for a solution that will become a problem in the future?
Usually, aged people have muscle pains in most of their body parts, be it, neck, back or legs. An addiction to medicines then follows. Already prescribed with other medicines for their other health issues, the addition of painkillers only worsens the situation. But, did you know how continuous use of such medicines affects one's health in the long term? Other than medicines, ointments can be an alternative solution for muscle pain treatment. However, they are not always ideal in certain circumstances. Their smell may even distract other co- workers at workplaces. A solution for muscle pain relief is then needed, which is convenient and spares one from these kinds of inconveniences.
A quick and effective measure
By simply suppressing nerve signals that make one feel pain, TENS technology-based units such as Tanyx Proeffect can help in quick muscle ache relief. It can be used anywhere and anytime, even while you are moving or sitting at your office, or relaxing at your home. If you get up with muscle cramps in the morning, putting this device on the affected area will help relieve the pain faster. We can't get late for office, college or stop doing our work. Using a device for twenty minutes while doing our daily chores is a solution we want to have.
Using Tanyx Proeffect device for muscle pain treatment
Requires no supervision– Leaving for office but scared if your mother is suffering from muscle cramps will be able to use the device? Tanyx Proeffect needs no supervision. Just two steps – click a power button and a control button and you are done! It is as simple as starting a TV with a remote controller. While some electronic items need an expert's supervision and they come with long and hard-to-read instruction manuals, Tanyx Proeffect is an easy-to-use device eliminating any supervision required.
2 minutes for pain relief– Waiting for your pain to go away is not the best thing to wait for. A tiring day may cause muscle cramps in calves at bedtime, which cannot just disturb but deprive you of sleep. Tanyx Proeffect starts working immediately after 2 minutes of application.
Wire-free– Heat pads with long and messy wires, commonly used for muscle pain treatment, can be difficult to manage and carry, especially to a workplace. Wire- free, the Tanyx Proeffect is a tiny device, which generates electrical signals and works on your pain segments using an in-built battery. Attaching two sticky pads on the affected area isn't much of an effort even at your office.